Podcast: Play in new window | Download
Subscribe: Apple Podcasts | Android | RSS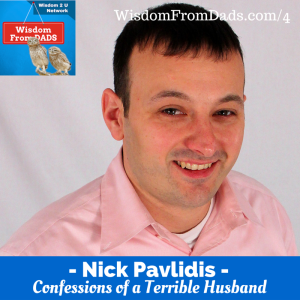 Nick Pavlidis, author of Confessions of a Terrible Husband book, and also podcast host shares what rocked his world to create these resources.
He shares what started him on this road and where it has taken him.
I was curious how his wife felt about his commitment to improving his marriage, and he shares the top 3 reactions she has.
TWEET-ABLE Button (you can still customize!):



"Wisdom Dad hears Confessions of Terrible Husband!"
Inside this Episode
Connect with Nick
Nick's Book that is releasing at the same time as this episode airs: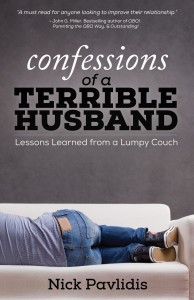 DOWNLOAD Handout Flyer with Discussion Questions for this episode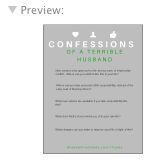 Wisdom From Dads – A new perspective on wisdom and stories to share with our families.